Bethel World Outreach Church in Brentwood, Tennessee, does things slowly to see speedier progress.
Their operational approach might sound paradoxical, but it works for this large interdenominational church of about 2,200 weekend attendees.
"The faster we want to go, the more we realize we actually have to slow down and communicate more," says Vinay Daswani, Bethel's director of administration, who organizes many of the church's initiatives and programs. "The better our communication, the faster we're actually going."
In other words, steadiness and careful planning increase efficiency, which leads to actually getting stuff done.
When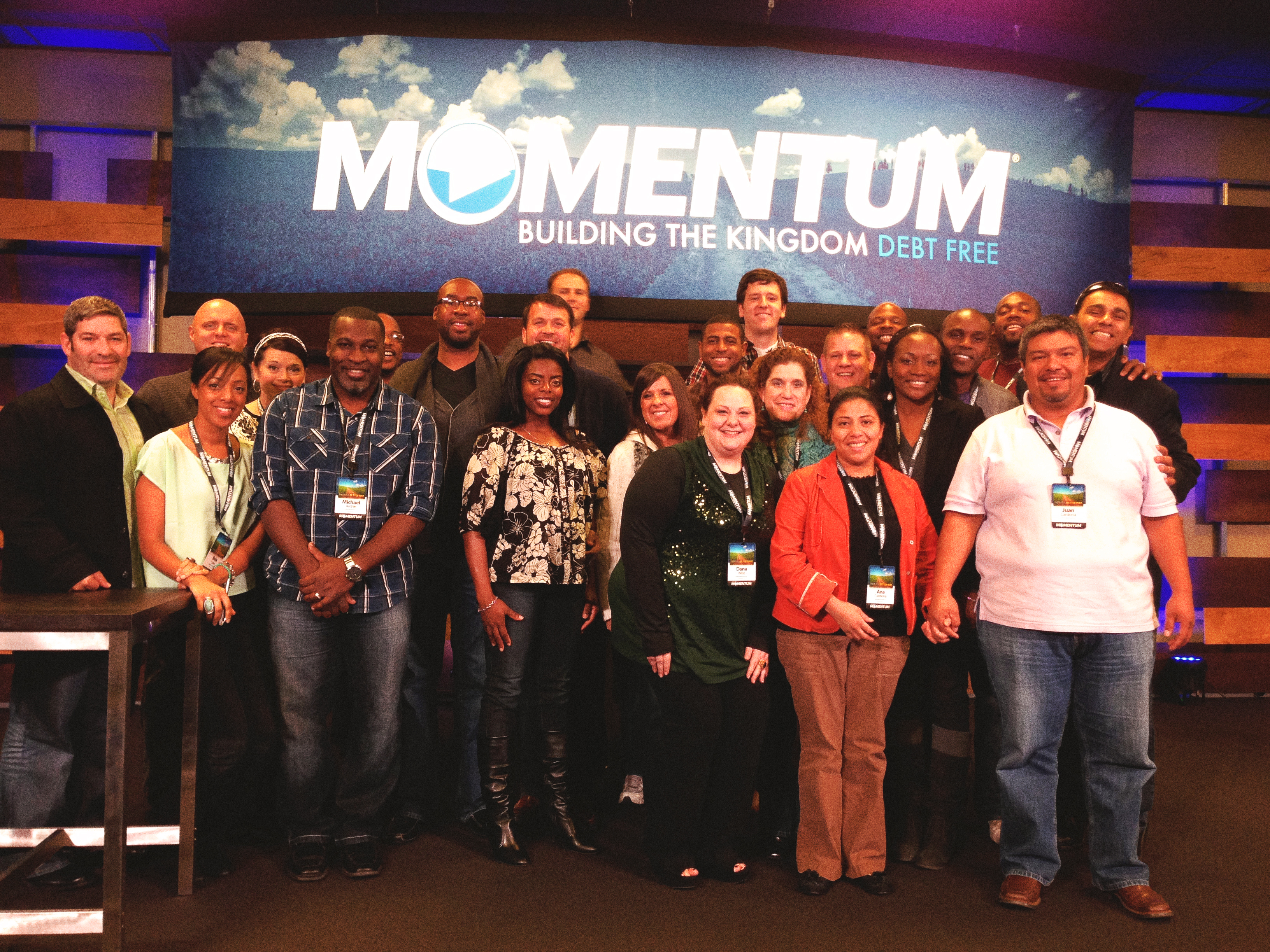 Daswani and 25 other Bethel leaders attended Momentum training in fall 2012, they knew they wanted to bring the life-change several of them had experienced in Financial Peace University to their entire church. They also knew they wanted to learn how to create a culture of good biblical stewardship and transform the way their church members thought about money, debt and giving. If their members began to talk to God about their finances and followed where they sensed Him leading them, they would find success.
"The whole heart behind Momentum was to point people's attention to the 90 percent of their money left after the tithe," Daswani says. "We wanted them to really focus on that. What does God want them to do with it? Our goal was for them to have conversations with their spouse or accountability partner and with God about their finances, follow the Baby Steps, and do what they're supposed to with what God has given them."
Daswani, who had coordinated FPU at Bethel for five years prior to Momentum, saw the fruits of the class in a profound way with the members of one particular FPU small group in fall 2011. These people became the leaders of the church's Momentum effort—which also used "Momentum" as its theme—at Bethel. They had seen a marriage restored from the brink of divorce, faith renewed in God, the chains of debt broken to allow for radical giving far above the tithe, and other moving testimonies.
"The core people really represented everybody," says Johana Désir, the education team leader of Bethel's Momentum effort and the one whose marriage was healed. "There was a single person, a single parent, a married couple with kids, a married couple without kids, people who had been through a divorce. Our core leadership team represented the church as a whole, and we each felt we had to plan it in a way that it resonated with everyone. We were very passionate about that."
But the planning didn't happen overnight. As the Momentum ministry leader, Daswani led his team through the process intentionally and methodically.
"There were just so many different details to consider that when you're rushing too much, you don't think about them," says Désir. "Our success was definitely well worth going slow and following the steps put in place."
That meant convening the entire team regularly for months.
"We had meetings every month to make sure we were meeting our deadlines," says Dana Wise, who co-led the effort. "We submitted weekly reports and had weekly calls to review our progress. We knew this was going to be time consuming, so we did what it took to make it happen."
Bethel's Momentum teams included 30–35 volunteer leaders and paid staff. Its prayer team, which prayed over Momentum during Thursday night prayer calls, was particularly effective.
"We would send whatever areas of concern we had in our weekly meetings to our prayer team," Wise says. "They would pray it through, and we would see things turn around. That was a big part of our success."
Characteristic to the personality of Bethel and its senior pastor, James Lowe, they also made sure the effort was just plain fun. The launch sermon included a rousing and raucous candy bar demonstration, where Lowe used candy (PayDay, 100 Grand, Nestlé Crunch, ZERO and Milk Duds) as metaphors for where the population is financially. For another Momentum sermon, Bethel rented special equipment to create the set for the game show Who Wants to Be a Millionaire on its stage. It chose attendees at random to be contestants who were quizzed on finance.
"Having those visuals is something that really caught fire with our congregation," Wise says. "They picked up on the passion Pastor James brought to the sermons. We knew that because this would be a series on finance, we had to make it fun."
Bethel's unique spin on the sermons was also intended to make the subject matter applicable to its economically diverse congregation. The church, though located in a wealthy area, draws people from many surrounding areas that are less financially secure.
"Obviously those who were really hurting hugely benefited from Momentum," Wise says, "but it was nice to have those who were more financially sound participate as well. It reminded them that they're blessed to be a blessing, and that we are just managers of His finances."
The content also educated the wealthy members of the congregation how to more effectively minister to the less financially secure in the church.
"These people also need it," Daswani says. "Not just for themselves, to understand the basics, but to help other people. When they're in a life group and someone says they're struggling with finances, they can give them some tips on where to start, rather than just telling them they need to earn more money. That advice isn't always helpful."
By Celebration Sunday, when Momentum concluded, Wise says their success was evident.
"It was great to see the light finally come on for so many people," she says. "There wasn't shame. We experienced a paradigm shift, in that it's not about money—it's about stewardship."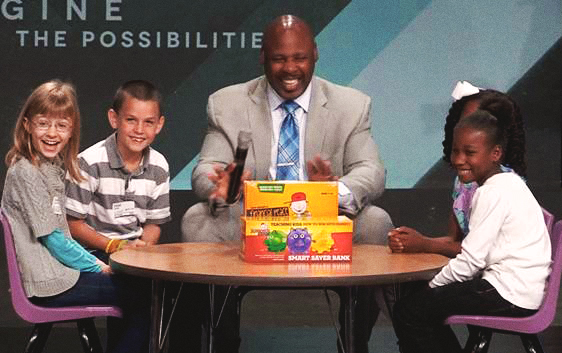 Daswani agrees. He says those who attended FPU during Momentum increased their giving 15 percent, paid off around $171,590, and saved $167,919 during the nine-week period alone. Whereas about 400 people went through FPU in the five years Bethel had offered it before Momentum, about the same number went through during the nine-week Momentum period alone. They also led about 125 teens through Generation Change and about 300 children through Financial Peace Junior simultaneously.
But perhaps the most lasting change that's come out of Momentum is Bethel's ongoing stewardship ministry, also called Momentum. The ministry now includes FPU and The Legacy Journey, but in 2015 it will add Dan Miller's 48 Days to the Work You Love. The ministry team also regularly prays for those church members in financial crisis and directs them toward people and resources who can help them overcome their circumstances.
"Momentum fits into our values," Daswani says. "Bethel's values are the three D's: Devotion, Diversity, and Discipleship. When it comes to discipleship, we are interested in discipling the whole person, and discipleship is not just helping them spiritually but also about giving them tools for managing their finances biblically."
And like anything else at Bethel, financial discipleship works best when it's done slowly, deliberately and, of course, passionately.
Bethel World Outreach Church
Brentwood, Tennessee
BethelWorld.org
Senior Pastor James Lowe
Denomination: Interdenominational
Number of Locations: 1
Average Weekend Attendance: 2,200
Pre-Momentum FPU/LJ alumni: 18%
Post-Momentum FPU/LJ alumni: 36%